Sunset Solitaire 2 is one of our most famous games, and for good reason! Everybody loves to have fun while enjoying the beach view, the palm trees, and the sand in this summer themed card game. As a version of solitaire, you simply need to combine two cards of the same value to be able to clean the card field!
Join us in this classic game in our never ending summer!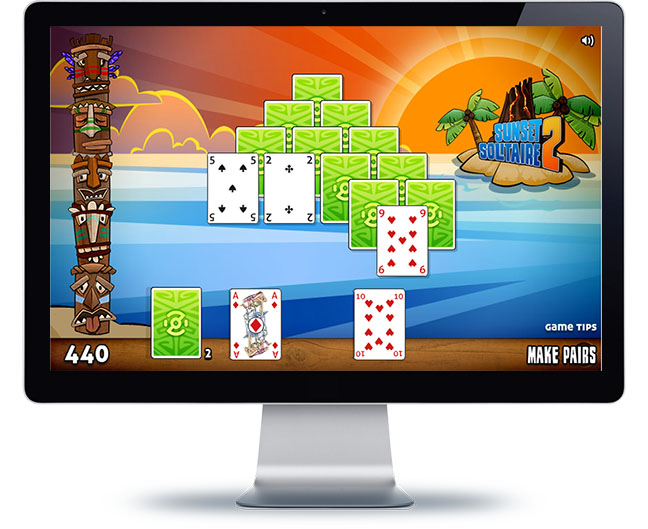 How To Play
In order to clear the field, you need to make combinations of cards with the same value. These combinations can be
made with the cards in the stack, in the field, or in both of them.
You will receive more points once you make more combinations in a row. It is possible to shuffle the stack three times when you can't make any other combination. Don't forget about the jokers, they can be useful since you can combine them with every card in the game!
Tell us about your project
Let us help you develop your business and grow it with passion
Fill the contact form to test Backgammon and discuss an integration.
We would like to hear your requirements and help you to find a tailored solution. If you want to write an email, kindly use info|at|rocabee|dot|com