In this enchanted Solitaire game, the witch needs your help to create series of cards of the same suit in order to create her new magical potion inside her favourite cauldron. If you dare, try to clear the card field and achieve the highest score by creating chains of cards that are as long as possible.
Have fun with this spooky and magical spin on traditional Solitaire!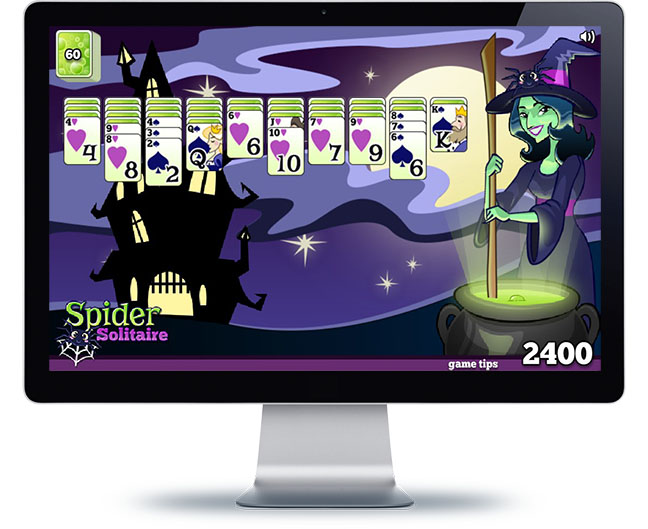 How To Play
This game is a version of classic Solitaire: you need to create a chain of cards of the same suit, from King to Ace. Once you finish a series of cards, it will be placed automatically on the top row. You are able to place a card on top of another one that is a different suit, but you can only drag a series of cards all at once if they have the same suit.
You can add new cards by clicking on the stack, but keep in mind that you can only do this six times, and the new cards will be added to every column.
Tell us about your project
Let us help you develop your business and grow it with passion
Fill the contact form to test Backgammon and discuss an integration.
We would like to hear your requirements and help you to find a tailored solution. If you want to write an email, kindly use info|at|rocabee|dot|com