In this talk show themed dice game, host Jim Evans and his assistants, Candy and Mandy, want to see you win the big prize! For this, you only need to match the dice on the field to sum up the total of 7.
The more dice you use in your combination, the more points you will earn. And remember that 7 is a lucky number--do you think you can be lucky enough to beat all 3 levels of this game?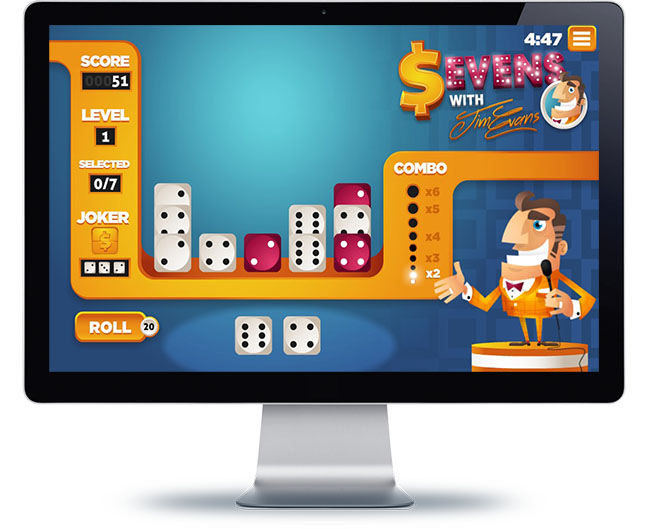 How To Play
Your goal is to match the dice to sum up 7 points. There are both red and white dice in this game, but if you make a combination with only red ones, you will receive extra points! You can level up 3 times in this game, as long as you clear the field in each level - once you level up, you will find a bigger challenge.
If suddenly you are out of moves, you can press the roll button to get 2 extra dice, but you can only do this 20 times per game!  
Tell us about your project
Let us help you develop your business and grow it with passion
Fill the contact form to test Backgammon and discuss an integration.
We would like to hear your requirements and help you to find a tailored solution. If you want to write an email, kindly use info|at|rocabee|dot|com