Do you love Poker but want to try a different challenge? Then Royal Vegas Solitaire, a combination of Poker and Solitaire, is exactly what you need.
Your goal is to earn as many points as you can by creating a poker hand with the cards in the field. We're hoping you can achieve a Straight, Full House and even a Royal Flush in this game created especially for lovers of card games!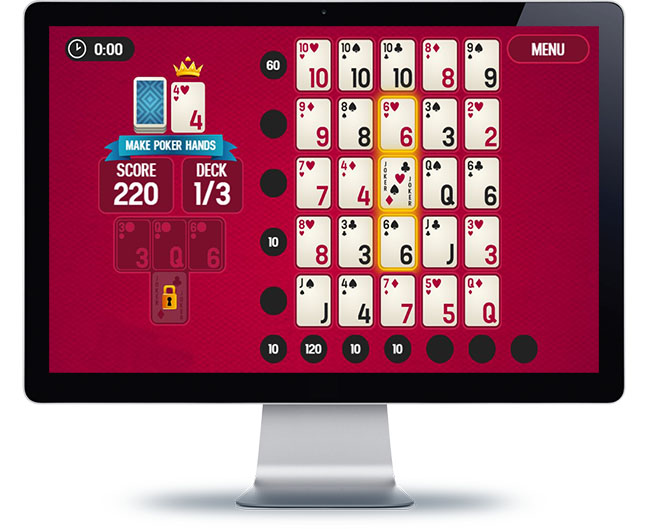 How To Play
You receive points for every poker hand you create in a row, column, or in the two diagonals on the field. You can lay down cards in one of the 25 places available on the field and you are able to play with three decks.
You can also unlock the Joker and use this card to help you complete all the poker hands.
Tell us about your project
Let us help you develop your business and grow it with passion
Fill the contact form to test Backgammon and discuss an integration.
We would like to hear your requirements and help you to find a tailored solution. If you want to write an email, kindly use info|at|rocabee|dot|com