The Mayans are not just famous for their architecture, temples, and pyramids--they also enjoyed having cute little monsters as pets that are much happier in the darkness. And they need your help to ensure their environment doesn't get too bright!
You just need to match 3 or more monsters of the same color, sliding the temple chambers in order to leave them living in peace in the darkness.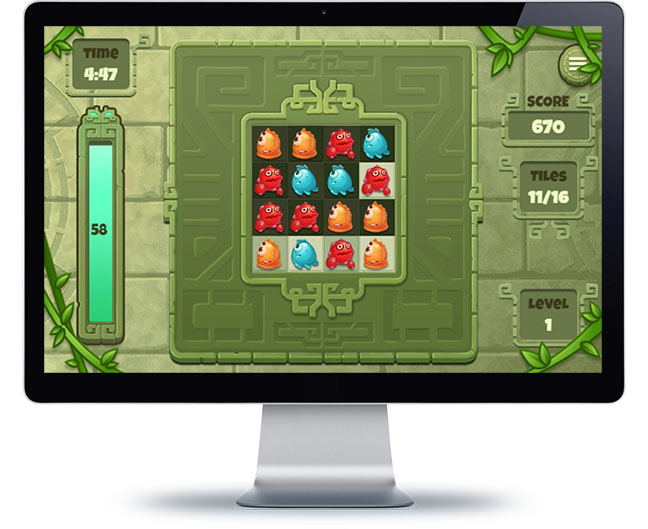 How To Play
You score points by combining 3 or more monsters of the same color. To do this, you can slide the columns and rows up, down, and sideways to line the monsters up, but be careful because you can only do that 60 times!
By removing the monsters from the lighter tiles, you level up. In the higher levels, there are more monsters, more colors, and the opportunity to score more points per monster.
Tell us about your project
Let us help you develop your business and grow it with passion
Fill the contact form to test Backgammon and discuss an integration.
We would like to hear your requirements and help you to find a tailored solution. If you want to write an email, kindly use info|at|rocabee|dot|com