In one of our most famous games, you can have fun connecting these moody jellies in this variation on a classic match 3! You can make links between jellies of the same color that are right next to each other (left, right, up, down, and diagonally).
To score the most points, try to make the longest combinations possible! You just need to be careful with the time and the target, otherwise you won't make the Jellies very happy in Gooeyland…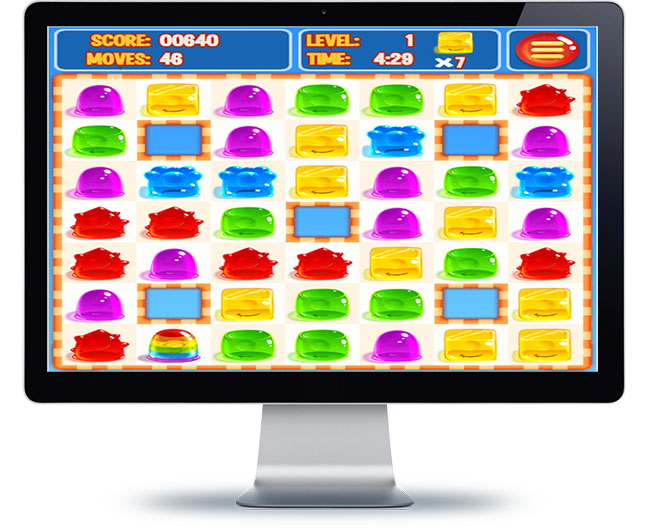 How To Play
You have 50 moves to remove the jellies by connecting them with the ones with the same colors. Don't forget to make the connections as long as possible because the more jellies you connect, the easier will be to finish on time and within the move limit.
Also, if you make long lines, you will get special bonuses to increase your score even more!
Tell us about your project
Let us help you develop your business and grow it with passion
Fill the contact form to test Backgammon and discuss an integration.
We would like to hear your requirements and help you to find a tailored solution. If you want to write an email, kindly use info|at|rocabee|dot|com