There are lots of mysteries at the bottom of the Pacific Ocean, where water nymphs are living. They are always collecting colored bubbles with magical properties to make their dreams come true.
Help them sort their bubbles by matching their new ones that appear at the bottom of the screen to the ones in the field that are the same color. Once you make a group of at least three bubbles, they will pop.
Your goal is to clear as many rows as possible and to not let the field get too crowded!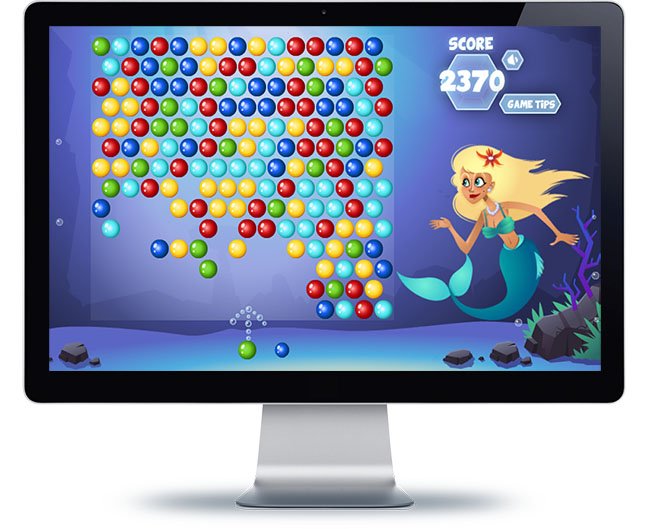 How To Play 
This is a version of a classic Bubble Shooter. To get points, you need to clear the rows of bubbles by connecting the new ones with ones that are the same color. You aim the bubble with the mouse, using the arrow to line it up to the exact spot you want, and click in order to fire it next to the same colored ones.
The bubbles will pop once you successfully make a group of three, but try to make the chain as long as possible to receive more points. Be careful not to let the field fill up with bubbles though, or the game will end!
Tell us about your project
Let us help you develop your business and grow it with passion
Fill the contact form to test Backgammon and discuss an integration.
We would like to hear your requirements and help you to find a tailored solution. If you want to write an email, kindly use info|at|rocabee|dot|com