Are you able to help Jack Pot, our famous pig from Texas, to clear the entire card field in this version of Solitaire? In order to do this, you need to place the cards on top of the ones that are one higher value in a different color. But it's not as easy as it seems, because every time you hesitate going through the stack more than one time, you will lose points. Have fun with Jack Pot in this classic card game!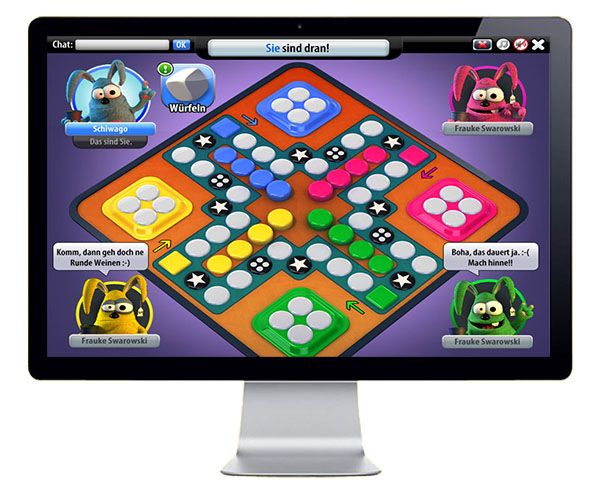 The goal of the game is to move your 4 game pieces all the way around the board until they reach "home" again. In the event that no one is able to do this before time is up, the winner is the person who scores the most points before the game ends.
On your turn, roll the dice to determine how many spaces your game piece can move forward at once. If you land on another player's game piece, you will force them back to home, where they'll have to start all over. But other players can easily do the same to you--so stay alert and don't get angry when the other rabbits kick you out!
Tell us about your project
Let us help you develop your business and grow it with passion
Fill the contact form to test Backgammon and discuss an integration.
We would like to hear your requirements and help you to find a tailored solution. If you want to write an email, kindly use info|at|rocabee|dot|com